Nyewood CE
Infant School
Smiling, Caring and Learning Together on a Journey with God
Pirates!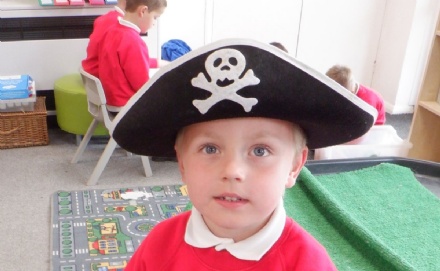 This week we have been learning about pirates. We have had great fun building a pirate ship outside and doing a pirate assault course.
We have been making treasure maps and wanted posters. We are trying really hard to remember our finger spaces when writing and trying to form our letters correctly. Ask us to show you how we can write at home.
In maths we are using the language of more and less to describe quantities, and finding one more and one less than a number. We have also been practising writing our own addition calculations.
In RE we have been learning the story of Noah and his Ark.
PLease carry on hearing us read our school reading books as it is making a difference and you will be amazed at our progress.