Nyewood CE
Infant School
Smiling, Caring and Learning Together on a Journey with God
Being a good friend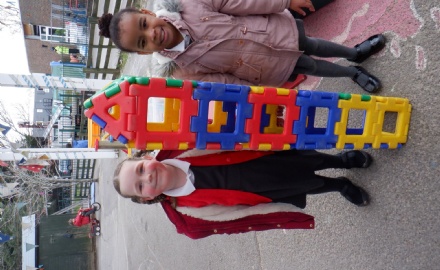 This week we have been thinking about how to be a good friend, following on from reading some stories from the Bible. This week, the children have talked about how they can be a good friend and have shown me lots of ways in which they are being a good friend. Our celebration worship certificates were for being a good friend and thinking of others; well done Clara and Maja.
"If we share tuff, like toys." said Lewis.
"If you be caring, look after people." Maci.
"You give cuddles." said Maja.
"By share." said Nik.
"If someone gives something to a child, and say thank you." said Clara.
"Give cuddles to your grown-ups." said Edward.
"Sharing your toys and caring to each other." said Beau.
"Being kind, helping people if they fall over." said Zac.
"If someone snatches a toy, it not be happy." said Naimah.
"When someone is sick, give them medicine." said Sienna.
"When people share their toys it makes people happy." said Isabella.
"Helping others, when they bump their head. Help them up and take them to the teacher." said Sam.
"Loving each other." said Grace.
Also this week it's been parents' evening. Thank you so much for coming to see me to find out about your child's learning. So many positive conversations about your children being happy in school and making so much progress. It's so nice to have that time to talk to you and answer any questions.
Enjoy a well earned rest and I look forward to seeing you all on Monday 24th February.