Nyewood CE
Infant School
Smiling, Caring and Learning Together on a Journey with God
EYFS Home Learning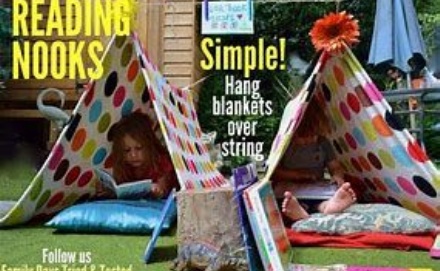 It's Wednesday, which means we are half way through the week! Happy "Hump Day" to all our Early Years Family. Here are today's activities:
Reading
Once you have built your reading den (see Other Area of Learning), snuggle up inside and read your colour band book to your grown-up. Don't forget to use your sounds/pictures and what you know already to work out new words. See if you can answer some of these questions about what you have read.
Who is the main character?
Where does the story take place?
What happens in the story?
What might happen next?
Did you like the book and why?
Writing
Today is all about writing the first memory in your Family Memory Book. Look at the photo you have chosen of a special memory. If you have an actual photograph, maybe you can stick it in if not, just draw a picture of the event. See if you can write a sentence to go with the picture. Don't forget to use your sound and owl word sheets to help you!
Mathematics
A great activity for bath time! Find 4 different sized containers around the house e.g. a lemonade bottle, a cereal bowl, a mug, a yoghurt pot. Can you fill each one with water by listening to whether your adult calls out "full", "half full" or "empty".
Other Area of Learning
Can you build a reading den? What can you use for a roof/walls? How big does it need to be? What will you use to secure things together? Share your ideas with your grown up and give them instructions for how to build your den.
Don't forget to keep active! BBC Super Movers have some great 20-minute active learning sessions. Just follow the link below!