Nyewood CE
Infant School
Smiling, Caring and Learning Together on a Journey with God
Busy Week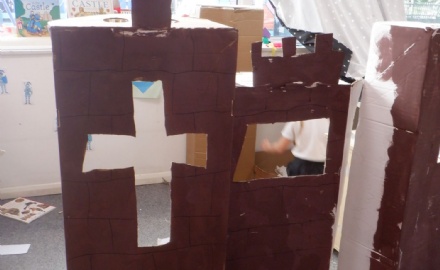 Wow what a busy week!
We have chosen to learn about Castles and Dragons this week. We have made a large castle in the classroom we can play in. We have been making and drawing magic potions, and look forward to doing more about it next week.
We also had the excitement of so people coming and putting new decorations on our playground. It was very noisy whilst they were here, but we are loving playing on all the new activities.
On Thursday we learnt about the Hindu festival of Diwali. We made diva lamps, rangoli patterns and learnt the story of Rama and Sita.
Then to top it off we had Children in Need on Friday. We came with an amazing selection of hats and hairstyles and learnt about why Children in Need is important.
Our sound of the week is m, the word of the week is no and we have been practising recognising 11 and 12