Nyewood CE
Infant School
Smiling, Caring and Learning Together on a Journey with God
Bleep Blop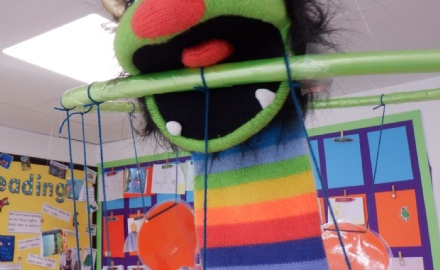 This week we had a surprise visitor from outer space. Bleep Blop is an alien who has come to visit Willow class. He has written letters to us and we have made him lots of pictures and work. We are sad that he has to go back and visit his family but he has promised he will return and see us again.
In Maths we have been practising counting object to 10 and recognising the numbers. Our numbers if the week are 5 and 6.
Our word of the week is 'and' , maybe you could help us to spot it in our books. We have also been learning the sound 'p', and thinking about words that start with p.