Nyewood CE
Infant School
Smiling, Caring and Learning Together on a Journey with God
Outside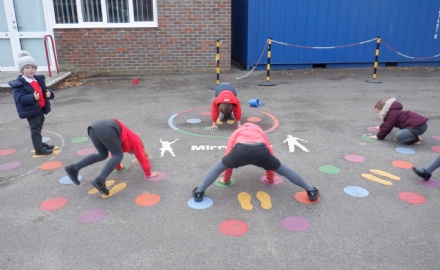 This week we have enjoyed using the new playground markings, we have been learning how to be the leader and get others to copy our movements.
We have started to learn about the Christmas story, and our castle has now turned into the stable. We have been dressing up for our class nativity which you will get to see next week.
We have been thinking about using the sounds we have learnt in phonics to help us write words and sentences. Please ask us to show you what we can do.
In maths we have been learning to say the days of the week and talking about what happened today and yesterday.
Word of the week - Practising all the ones we have learnt - I, the, to, go, and
Letter of the week - g
Number of the week - 15 and 16
Book of the week - A cat in a Manger