Nyewood CE
Infant School
Smiling, Caring and Learning Together on a Journey with God
Welcome Back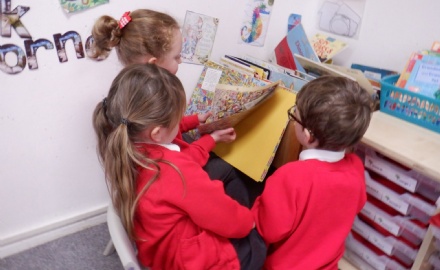 It has been so good having everyone back and seeing all our friends again.
We have settled back into school so well, even though some of us were a bit tired by the end of Friday.
We have had a great time exploring different science challenges. We tried building with paper and managed to build a tower. We made a paper tube using a single sheet of paper and tried balancing ten books on top of it, maybe we could show you how we did it at home? We were also given the challenge to think about whether the chicken or egg came first. We watched a video of a chick hatching and also looked at how the tadpoles are developing in the frogspawn.
The adults were so pleased with the work we did this week, we did some amazing reading and writing.