Nyewood CE
Infant School
Smiling, Caring and Learning Together on a Journey with God
St George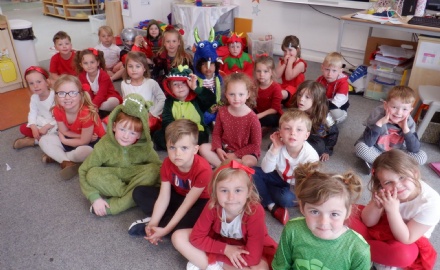 What a short, busy week!
We came back with lots of stories about what we did over the Easter holidays.
On Wednesday we had great fun playing games outside and looking at how the Woodland area has changed. We noticed all the new flowers and how the tadpoles have eaten all the frogspawn.
On Thursday we had a big surprise, we now have a hedgehog living in our Woodland area. We watched him being released into his new home. As a school we are choosing a name for him, and Willow class' suggestion was to call him Duck.
On Friday we learnt all about St George and what he did. We made shields and swords and a large English flag. We also pretended to be St George rescuing people and getting rid of dragons.