Nyewood CE
Infant School
Smiling, Caring and Learning Together on a Journey with God
Working Together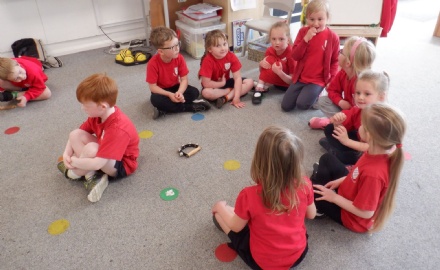 This week we have been thinking about what we want to achieve this term. We talked about what we want to get batter at both in and out of school. We also thought as a class that we want to get better at working together and sharing fairly. We have played lots of turn taking games and talked about how to share.
In PE we practised working as teams, playing games on the field. We did a lot of running and could really feel our hearts beating fast. We also ran to the end og the field and back and that tired some of us out.
We have been doing lots of writing and are getting so much more confident with this. We are also making sure that our letters are round the right way and formed correctly.
In maths we were finding different ways of making numbers to 5 using numicon. We enjoyed making Numicon sandwiches!