Nyewood CE
Infant School
Smiling, Caring and Learning Together on a Journey with God
Cherry Class Blog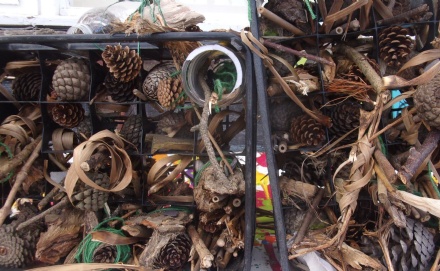 This week we invited our Early Years grown ups to join us for an Expressive Arts afternoon to get involved in a wide range of different arts and crafts activities. A very popular activity was making 'Bug Hotels'. These will be very helpful for our local bugs, as you can see from the picture. Feedback from the grown ups was really positive - thanks for coming in to support us to do these type of events.
In class this week Izabel has been writing, "I wrote about healthy food."
"Water is healthy," Jonah told us.
"I've been doing tiny books and magazines for my babies," Skyla said.
Oakley told us about his learning, "I like playing with my friend with the water. We were sliding the water in the black slide and filling the white box."
George told us about his lunchtime, "I've been playing tennis with my friends."