Nyewood CE
Infant School
Smiling, Caring and Learning Together on a Journey with God
EYFS Home Learning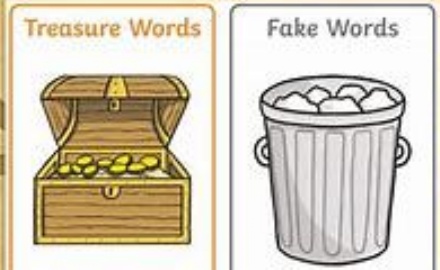 Take a look at today's learning activities below...
Reading
Today we would like you to practise using your phonics to blend sounds to read words. Ask your grown up to log on to www.phonicsplay.co.uk and look for games entitled "Dragon's Den", "Picnic on Pluto" or "Buried Treasure". Ask them to click on the tabs at the left side of the screen – Phase 2, Phase 3, Phase 4.
You could make your own similar game. Ask your grown up to write some words that can be sounded out – these can include nonsense (alien) words. You could then sort them between real and nonsense words in a game we like to call "Trash or Treasure?"
Writing
Today we would like you to choose your own style of writing, for example, you could make a map of your house with instructions to find some hidden treasure, you could create a sign to go in your window, or you could write about something interesting you have seen or done recently.
Mathematics
The last two days of learning for this week are all about patterns. We would like you to have a go at the online game below. There are three difficulty levels to try:
https://www.topmarks.co.uk/ordering-and-sequencing/shape-patterns
For tomorrow's pattern work, you will ideally need some skewers/cocktail sticks and different types of fruit e.g. grapes, slices of banana, tinned mandarin segments/fruit, strawberries or whatever else you can find. If you do not have skewers/cocktail sticks do not worry, a plate will be just as good. We will be making a healthy snack for your family!
Other Area of Learning.
Continue with your exploration of materials from yesterday. This time could you create a model of an animal using junk from your recycling? Which materials would work best for your model? Why? You will have two days to complete your model so no need to rush!