Nyewood CE
Infant School
Smiling, Caring and Learning Together on a Journey with God
Friday 15th May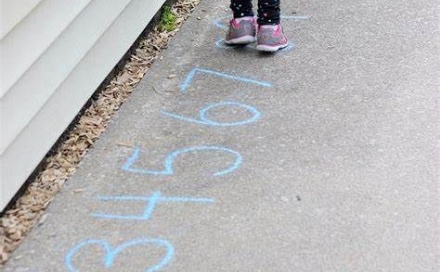 Daily exercise idea:
If you can't get out for your daily exercise today, here is something you could try at home:
Why not try being active with this week's learning? Hide your written sentences and/or 'ee' words around your home. Ask your grown up to say one of the sentences/words… how quickly can you find it?
Reading
Can you read these silly sentences that contain this week's sound? Draw a picture to match what is happening in the sentence.
The tree is green.
I have three feet.
Writing
Now try to think of your own silly sentences using a word from your Disco Phonics list you made yesterday. Choose a sentence to write down but don't tell your grown-up which one! Don't forget to use capital letters, finger spaces and full stops!
Now it's your turn to be the teacher! Ask your grown-up to read your sentence and draw a picture to match it. Don't help them! Did they draw the right picture?!
Mathematics
Today we would like you to make your own numberline that you can actually jump along. If you have a patio you could make one using chalk. If you haven't you could write each number to 10 (or 20) on separate pieces of paper and lay them out like stepping stones in your living room. Your grown-up can help you by writing the numbers you are unsure of.
Time to play the game! Your grown up will tell you a number to stand on e.g. 7. They will shout out "count on 3" for example. Can you jump along your number line three more spaces from 7? Maybe you could guess what number you think you will land on before you jump. In this example you would land on 10! Repeat this activity starting on different numbers and by counting on or back in different amounts.
Grown-up's Heads Up!
For our project work next week, we want you to go on a mini-beast hunt to look for mini-beasts around your home and, if you have the time, the choice of making either a butterfly feeder or mini-beast home. We stress that we are not expecting you to make these - only if you want to. We also want you to make a mini-beast collage or model. There is a choice of using leaves/petals/stems etc to make a collage. Alternatively, start with a cardboard tube and make a mini-beast model – your choice. For maths it would also be handy to have some playdough or plasticine but not essential.
For our sound work each week, it might be useful to have page 8 of this document to hand for quick reference to the actions!
https://jolly2.s3.amazonaws.com/Catalogues%20and%20Guide/Parent%20Teacher%20Guide.pdf