Nyewood CE
Infant School
Smiling, Caring and Learning Together on a Journey with God
Cherry Class Blog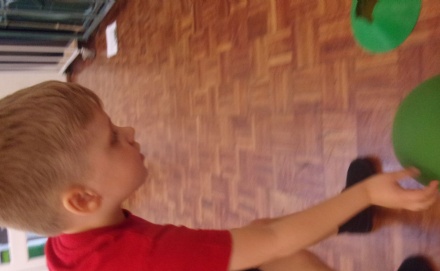 Cherry Class love doing PE in the hall. During our PE over the past four weeks we have been working on developing control in rolling, pushing, kicking, throwing and catching balls and beanbags. "I got better at catching the beanbag," said Harley. "I'm good at kicking the ball," said Hugo.
In Maths we have been finding one more and one less from a group of up to 10 objects. Some children were able to write number sentences and read them back; "Twenty take away one equals nineteen," Gabi told me.
We have also been talking and writing about the technology we use at home and in school. "We've got a washing machine," Merryn told us.
With school closing this week we will be using the blogs to communicate with you every day, starting next week. We are planning to put up a daily blog with ideas and activities for learning that you will be able to undertake with your child. Please keep an eye out for these.
We hope you all stay safe and healthy. From the Cherry family.