Nyewood CE
Infant School
Smiling, Caring and Learning Together on a Journey with God
Cherry Blog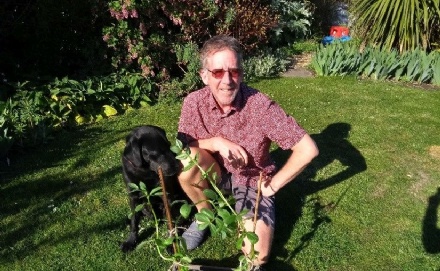 For the next two weeks the Early Years teachers and teaching assistants will be sharing with you what they have been doing whilst school has been closed.
Hi everyone! Mr Richardson here.
I hope you are all well and able to enjoy the super weather we are having. I'm officially having a holiday week this week and I'm lucky to have a garden to go into. I will be busy tidying up and getting ready for summer.
I found some bean seeds and planted them with some help from Henry, my black Labrador. I've been amazed by how quickly they have grown. Perhaps they are magic beans and they'll grow into a huge beanstalk. Fingers crossed.
I enjoyed talking to some of you last week when I phoned around everyone. It sounds like you are doing a fantastic job keeping your learning going. Well done to you and your grown-ups. Over the next two weeks we won't be expecting you to do as much as you have been doing. After all – it is the Easter Holidays!
I've got another pirate joke:
What did the pirate say when he turned 80 years old?
Aye matey.
Take care and stay safe, Mr. Richardson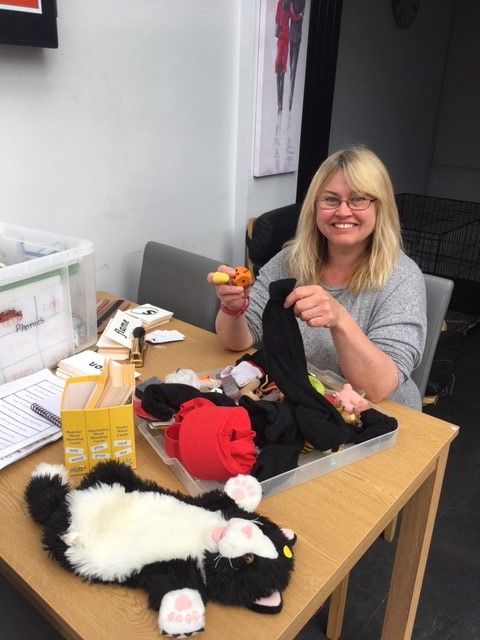 Hi Everybody
I've been making some different and fun phonics games for us to play when we are all back together as a Nyewood family. Xx

What do you call a fairy that doesn't shower?

Stinkerbell.
Take care everyone, Mrs Spray.