Nyewood CE
Infant School
Smiling, Caring and Learning Together on a Journey with God
I'll Huff and I'll Puff and blow your house down!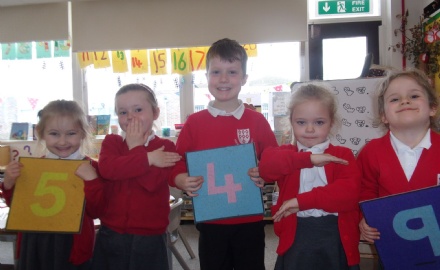 So this week we have been looking at making and writing number sentences in maths. Using the Numicon and other classroom objects we have been adding two numbers together and recording our results as a number sentence. We used actions to help us remember 'add' and 'equals'.
We have continued exploring the story of The Three Little Pigs and wrote a story map to record the actions we have learned to go with the story words. We have been acting out the story and re-telling it using the straw house we built.