Nyewood CE
Infant School
Smiling, Caring and Learning Together on a Journey with God
Cherry Class Blog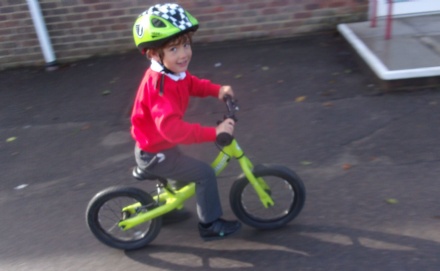 This week we've been been learning to use the balance bikes and have been using these on the big playground.
We've also been using our creative area and we've had great fun creating junk models and making kites.
In Maths we've been choosing a number and counting out objects from a bigger group to match the number.
In Literacy we've been listening to words to hear and say their initial sounds. "Sun starts with 's'," Jasmine told us.