Nyewood CE
Infant School
Smiling, Caring and Learning Together on a Journey with God
Cherry Class Blog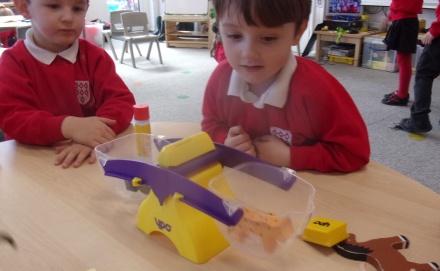 We had a great Red Nose Day last Friday. The children really enjoyed sharing their jokes with each other. A couple of the best were: "Why is the sand wet?" ; "Because the sea weed." (From Emmie). Sam asked,"Why can't a car play football?". "Because it's only got one boot."
We've been weighing things this week using the balance scales, comparing which is heavier/lighter.
We have also been writing this week to show our writing to Monty, Mrs O'Leary's dog, to help him to learn to write.