Nyewood CE
Infant School
Smiling, Caring and Learning Together on a Journey with God
Cherry Class Blog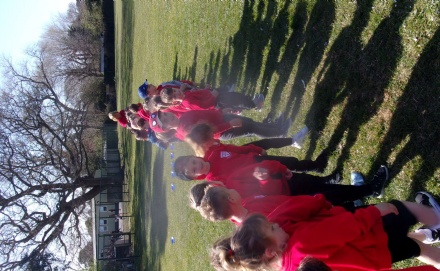 We've made a great start to the Summer Term this week. The children have been really enthusiastic during their learning time.
I would say the highlight of the week, and what the children have most enjoyed, was PE on the big field. After warming up we played some team games. The skill we have been developing was negotiating space safely, without bumping into each other. We also had a race right across the field. Everybody managed to finish!
We continued the Easter story reading and talking about Easter Sunday. "Jesus used his powers to come back to life," Oliver explained. In Literacy we have been having a go at writing sentences and in Maths we've been counting forwards and backwards and completing missing numberlines.