Nyewood CE
Infant School
Smiling, Caring and Learning Together on a Journey with God
Cherry Class Blog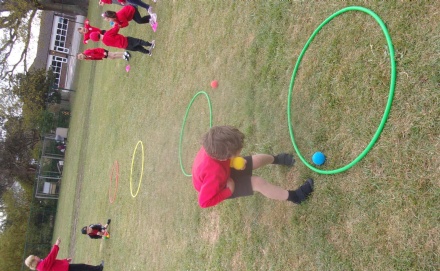 This week we had a super PE session on the big field and worked on developing our throwing skills, trying to throw small foam balls to land in a hoop.
In maths we have been counting carefully, making sure we can count groups of objects accurately.
We have also been reading another traditional tale: Goldilocks and the Three Bears. The children have re-told the story, acting as Goldilocks and the bears. They really enjoyed experimenting using different voices to match the different characters. Oliver, acting out the story as the daddy bear, used his deep, slow voice to say, "Someone's been sleeping in my bed." Isabelle was mixing the oats, "I'm making porridge," and Teddy told us that, "I had porridge for my breakfast."