Nyewood CE
Infant School
Smiling, Caring and Learning Together on a Journey with God
Cherry Class Blog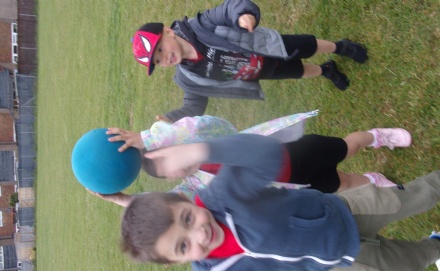 We enjoyed re-telling the story of Noah's Ark and hope you enjoyed the video we made for our class assembly.
This week we have been reading Jack and the Beanstalk; acting out the story and writing about it. "Fee, fi, fo, fum," said Oliver, pretending to be the giant. "I smell an Englishman," he continued.
Isabelle showed me some numicon pieces she had; "Eight plus three makes eleven," she told me. Rae joined in with some different pieces, "Ten plus two is twelve." They both went off to write down their number sentences.
We also looked at dice patterns, trying to recognise the number pattern without counting the spots. the children proved to be very good at this.
During PE on the big field we enjoyed playing team games, passing the foam football over our heads and through our legs.