Nyewood CE
Infant School
Smiling, Caring and Learning Together on a Journey with God
Welcome to our Nyewood Family.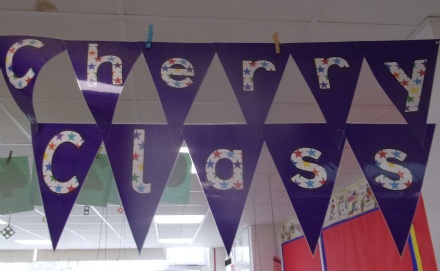 ...and a warm welcome to our Cherry family too.
Wow, what a fantastic week we have had in our new Nyewood Cherry family. Welcome to our first blog of the school year.
Our grown ups are very happy and pleased that we have settled into school really well. We continue to enjoy exploring our environment, finding new equipment and resources as well as getting to know new people. In Cherry class, we have particularly enjoyed playing with the dragons and dinosaurs. Miss Chandler did find out that the dragons can be a little cheeky and try to nibble her fingers when she is not looking, taking her by surprise.
We are quite a creative bunch, having already explored various construction materials and created different models using Lego, Knex, wooden blocks and even junk. We have also enjoyed drawing and talking to Miss Chandler about the pictures we have made.
Have you heard about our class Dojo monsters? Each member of our Cherry family has a pet monster on the whiteboard and the grown-ups give us points when we do things well. Some of us have 10 points already! At the end of each week, the person with the most points takes home a special certificate. I wonder who will receive the award this week?
The grown ups can't wait to share more with us next week and are very much looking forward to the year ahead and where our learning journey takes us.
That's all for now, have a lovely weekend and the grown ups look forward to seeing you all again on Monday.