Nyewood CE
Infant School
Smiling, Caring and Learning Together on a Journey with God
Cherry Class Blog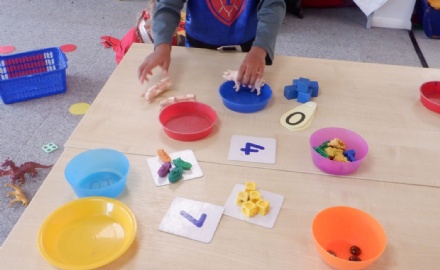 This week we've continued exploring and talking about Harvest time. We looked at lots of different foods that grow during the summer and how the farmers harvest their crops. We also talked about what has been growing in our school. "We've got beans in the garden," said Harry. "There's apples in the playground," Owen told us.
In Phonics we have been singing rhyming songs and playing rhyming games matching rhyming words and thinking of our own rhymes.
We've also been doing lots of counting - as you can see from the photo.
Next week we are going to have an International Week. If you have anything your child could bring in to share with the class from another country please send it in.