Nyewood CE
Infant School
Smiling, Caring and Learning Together on a Journey with God
Cerry Class Blog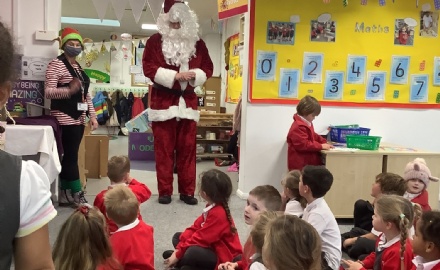 Wow! We've reached the end of our first term and the end of 2021.
The children really enjoyed performing their Nativity and singing the songs for their grown-ups last Friday.
This week we have been talking about where Santa lives and how life in the North Pole might be a bit different to life in Bognor Regis. Santa even paid a visit to Nyewood this week and gave Cherry Class a present of books.
We wish you all a very Merry Christmas and a Happy New Year!
PS Our latest Christmas joke:
Who gives presents to cats at Christmas?
Santa Paws.