Nyewood CE
Infant School
Smiling, Caring and Learning Together on a Journey with God
Cherry Class Blog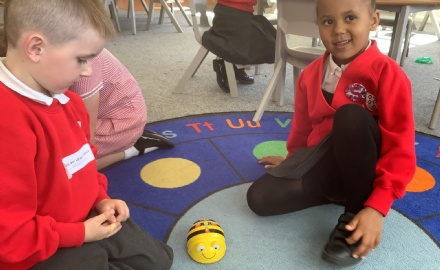 It's the Summer term! We are looking forward to all the fantastic learning and exciting events that will be happening this term - a trip to the post box to post our letters, our trip to the beach, our sports day ......
This week we have been writing our letters to send home and we will be going to the post box to post them next week.
We have also started our new phonics scheme - Little Wandle. We will be sending out new reading books based on this scheme on Friday. Your child will keep this book for a week.
The sounds in these books will be ones your child is confident with and means they should be able to read them with 95% fluency.The children will also choose a book from our book box to take home to share with their grown ups.
The children have enjoyed using the Beebots and exploring how to make them move - hopefully to where they want them to go - starting their careers as computer progammers.