Nyewood CE
Infant School
Smiling, Caring and Learning Together on a Journey with God
Cherry Class Blog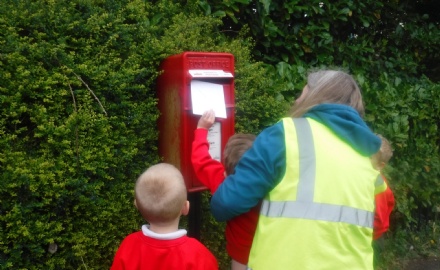 The children were really excited this week with their trip to the post box to post their letter home. We hope you enjoyed receiving your letters from the children. They were all very proud of what they had written.
We used the trip as an opportunity for the children to look closely at our local environment and see what our local area has in it. This led to us making maps of the area around our school.
In maths we have been sharing a number of objects between two people to find out how many each will get. We also asked the question "Is it Fair?" When we tried to share odd numbers of objects between two people we found that, "It isn't fair," as Harry pointed out; "I only have four and he has five."