Nyewood CE
Infant School
Smiling, Caring and Learning Together on a Journey with God
Cherry Class Blog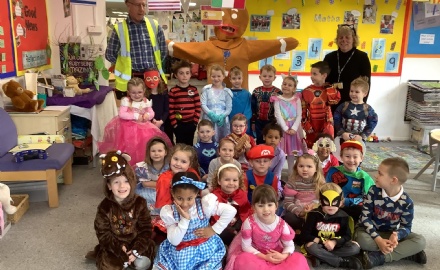 I'm finding it hard to believe but this is the last blog post of the year. Time seems to have speeded up!
I have really enjoyed this year and it has been fantastic to watch the children grow and make so much progress. For me the highlights have been: putting on our Nativity worship for parents and grown-ups, our Class Worship, Sports Day, Comic Relief and loads more. I've posted a picture from my favourite day: World Book day.
Thanks for all your help and support this year and I wish you all a very happy summer break.