Nyewood CE
Infant School
Smiling, Caring and Learning Together on a Journey with God
Feeling Cold?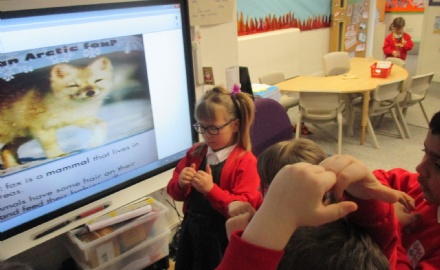 It's a little chilly in Oak Class!
There is an igloo in our classroom! There are solid blocks of ice! There are hidden creatures within the snow! We are in Antarctica.
We have been reading a non-fiction text called The Arctic Fox. We are taking on the role of explorers this half term, using various ways to find out and record new information about cold land animals. We already know lots of facts about the Arctic fox and are enjoying using our own reporters' journals to make notes of the animals we are each interested in.
Sometimes, we need to use the computers to find out information. We have been talking lots about keeping safe online. Ask us about our SMART rules!
It's been a little chilly in Bognor this week. On Friday lots of our grown ups had to scrape the ice off of their cars before they could drive us to school! Mrs Sheppard took us on a walk around our school grounds to look for the different signs of winter. Talk to us at home about what we saw!