Nyewood CE
Infant School
Smiling, Caring and Learning Together on a Journey with God
This week in Oak Class...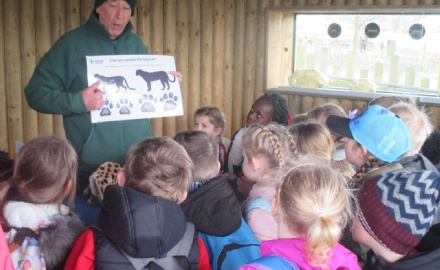 On Wednesday, we visited Marwell Zoo and managed to see lots of different animals. First, we saw the penguins. It was very exciting to walk under the dark tunnel so that we could see them underwater. One cheeky penguin even made us jump!
Next we saw the flamingoes and practised standing on one leg just like them. It was really tricky and we keep wobbling about and falling over. The flamingoes won that challenge.
A very kind member of Marwell Zoo let us stroke a real cheetah's skin. It was quite soft. He showed us a cheetah's skull too. Did you know cheetahs do not roar? Instead they make a chirping sound.
We also saw the tall giraffes, the lemurs that enjoyed playing hide and seek and the meerkats which were very cute.
This half term we have become experts of one particular animal. Join us at our Fantastic Finish next week to find out which animal we have been learning about.
Until next time...