Nyewood CE
Infant School
Smiling, Caring and Learning Together on a Journey with God
Words and Wildlife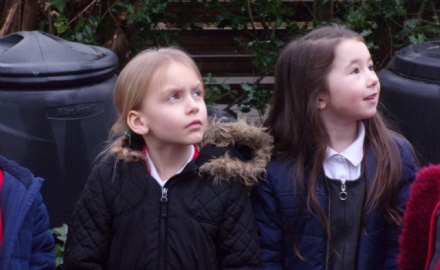 In our English lessons this week, many of us have been learning all about nouns and verbs. We know that nouns are naming words (generally for a person, place or thing) and verbs are action words. We worked hard to sort the words into each category, before listing our own verbs for a hedgehog, ready to write a Kenning poem next week. Here are some of the verbs we came up with:
Rolling
Sleeping
Eating
Playing
Running
Swimming
In Mathematics, we have been practising adding and subtracting numbers to 20. We have talked a lot about what it means to be a single digit number - why not ask your child if they know what a single digit number is?
Our independent write this week required us to look at an image of a forest and use it as inspiration for our writing. Some of us decided to think about the Gruffalo story, or other stories that we are familiar with. Some of us wrote tales of adventurers hunting to find wild animals in the woods. Every one of us worked incredibly hard and Miss Faulkner could not believe all of the amazing writing that was produced!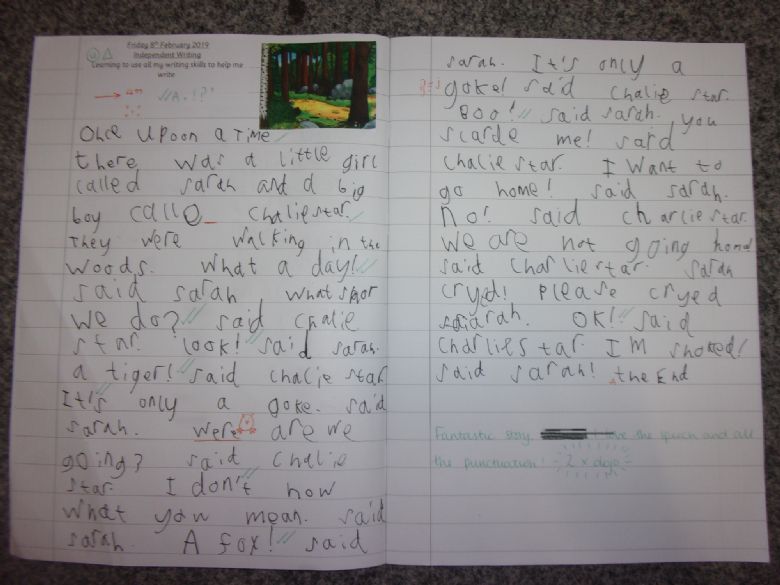 On Wednesday morning, Year One were lucky enough to have some special visitors - Paula and Chris - from the RSPB. They had come to tell us all about wildlife! We started the session by learning what RSPB stands for and the important work that they do for the wildlife in our area. Why not ask your child if they can remember what RSPB stands for?
We ventured into the conservation area to search for wildlife and for signs of winter. We found lots of brown leaves, winter flowers and bare trees.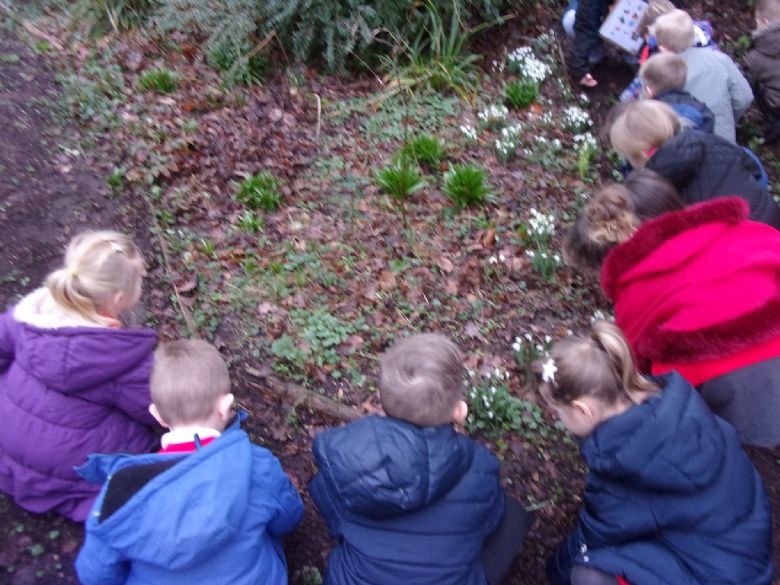 There was not very much wildlife about but we learnt that this is because many insects and animals hibernate over the winter as it is too cold for them to be out and about! We listened quietly and realised that we could still hear lots of birds, so they definitely were not hibernating.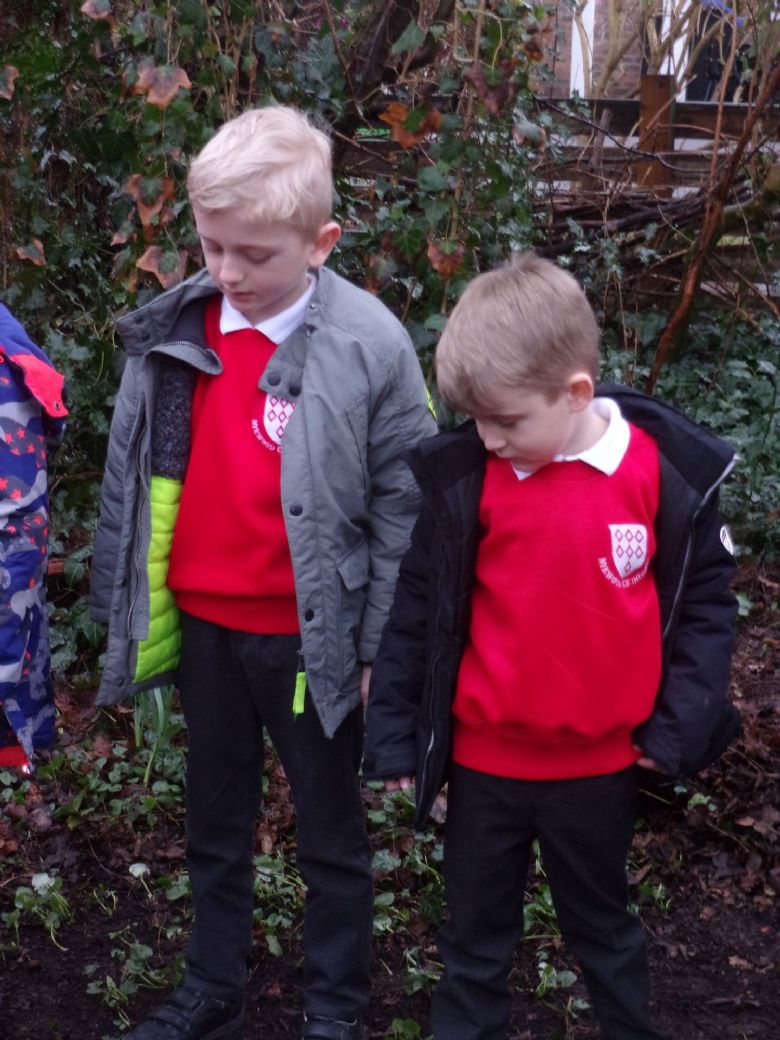 Back inside, we pretended to be squirrels and we hid pretend nuts around the classroom, then had to remember where we had put them and find them again. We pretended to be animals in hibernation and we were nature detectives and had to hunt through boxes and establish which season was represented in each.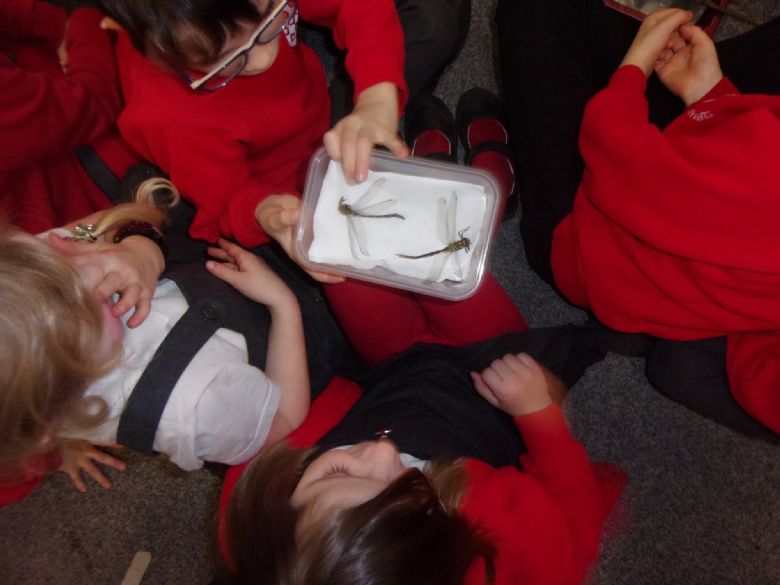 We have had yet another lovely week and we cannot wait for next week!
"I don't want to go home yet, I just love school!"
Year 1 are currently looking for parents who would be free and willing to come into help us listen to readers. If you are able to help us, please speak to any member of the Year 1 team. Thank you very much!