Nyewood CE
Infant School
Smiling, Caring and Learning Together on a Journey with God
Tuesday 21st April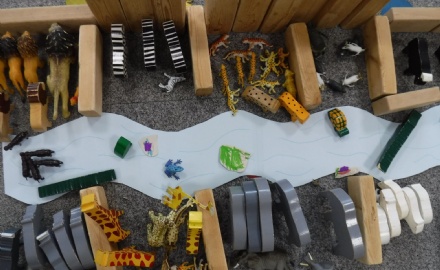 What will your learning be today?
Yesterday at school we were busy! We completed the learning on the blog and used this to extend our activities! We built bridges to help our zoo keeper get around the zoo. We also painted rainbows to send to a local hospital. We used Rob Biddulphs drawing videos to help us draw our own aliens too!
Take a look below for today's learning...
READING
This week in our reading learning we are going to be looking at the Super Six Skill of Predicting. Follow the link below to read the story or have the story read to you. Was your prediction correct? Discuss the similarities and differences between the story and your prediction with someone in your family!
https://www.booktrust.org.uk/books-and-reading/have-some-fun/storybooks-and-games/the-dragon-machine/
WRITING
The purpose of our writing for the next few weeks is to learn some new skills to re-write a familiar story with our own twist to it!
Today we would like you to draw a story map of the story you chose yesterday including all the events that happen in it. Can you label the pictures you draw? Retell the story using your map when you have finished!
MATHEMATICS
In mathematics this week we will be learning about time. Have a look at an analogue clock in your house. Where does the minute hand need to be for o'clock or half past? Use the game below to complete a challenge!
https://mathsframe.co.uk/en/resources/resource/116/telling_the_time#
Blue- o'clock time
Yellow- o'clock and half past
Red- quarter to and quarter past
TOPIC
Today in 'Topic' we are continuing our science learning.
Watch BBC clip.
https://www.bbc.co.uk/bitesize/topics/z6882hv/articles/z96vb9q
Which type of animals did you learn about? Draw different animals and sort them into these groups.