Nyewood CE
Infant School
Smiling, Caring and Learning Together on a Journey with God
Monday 4th May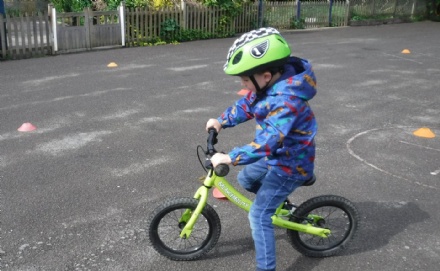 Hello, we hope you have all had a lovely weekend. On Friday in school, we spent the morning practising lots of our maths skills and playing some maths games. We then became DJs and put our music skills to the test by mixing together sounds and rhythms on the Ipads; we had lots of fun being creative!
Please find your home learning for today below.
We would like you to start the day by getting active and waking up your brains. This could be by completing an obstacle course in your garden, doing some skipping or taking part in some cosmic yoga.
READING
This week in reading we will be working on the Super Six Skill of summarising. Can you remember what summarising is? Summarising is when you say what has happened in a story in your own words. Read the book below and tell you adult about what has happened.
https://www.booktrust.org.uk/books-and-reading/have-some-fun/storybooks-and-games/oh-no-george/
If you would like to choose a different book that that's fine too. Just remember what it's called as you will need to use it all week.
WRITING
The purpose of our writing is to re-write a familiar story with our own twist to it!
Today we would like you to plan a new story, similar to the story you have been working with. Can you replace the character in your story with the new character you have created? Will some of the events in your story change because of the new character? What twist will you give your story?! Use your character profile to help you!
Remember to structure your story with a beginning, build up, problem, resolution and ending. Will any of these parts change too?
You could plan your story using a story mountain, a story map, pictures, bullet points, boxes, clouds…it is up to you!
Don't forget to give your story a title!
MATHEMATICS
This week in mathematics we are learning about money. Ask an adult to give you a handful of coins. Do you recognise them? Can you find a 5 pence coin? What about a 10 pence coin? Can you match them to the pictures below?
TOPIC
In topic today we are doing science. Your first job is to draw 3 different animals. What do they need to survive? Draw this too. Do they need different things? Are any the same?