Nyewood CE
Infant School
Smiling, Caring and Learning Together on a Journey with God
A Walk in the Woods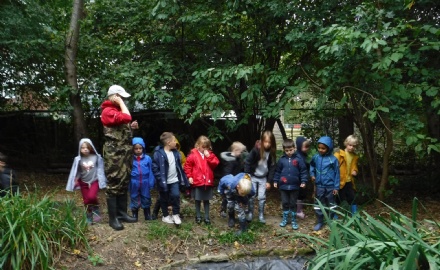 This week in Hawthorn Class we had Woodland Wednesday. We had great fun exploring the wooded area. We learnt about lots of insects and looked closely at them through view-finders. We also made some rafts from sticks and twine. We are going to float these on the ponds next time.
On Monday we celebrated Harvest. We watched all of the classes Harvest Worships and enjoyed seeing how we all celebrated in different ways.
In maths we have been learning about addition and used equipment to solve number sentences.
In writing we enjoyed writing describing words and sentences about Mr. Potato Head. What different words can you think of?