Nyewood CE
Infant School
Smiling, Caring and Learning Together on a Journey with God
A Big HELLO from Mrs Mitchell!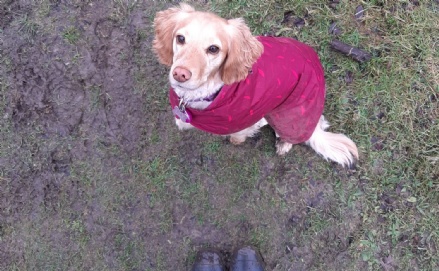 Hello everyone! I hope you are all doing really well. I have missed you all lots. I went for a walk through lots of muddy puddles today and it reminded me of our lovely Woodland Wednesday sessions (my dog got a bit muddy too!) I have loved coming back into school and seeing all of your fantastic learning. I have even been able to see your fantastic learning from home because it's being printed out each week and stuck into your books. It's lovely to see how hard you are working.
On Monday this week we had our Mental Health and Wellbeing day. We really enjoyed drawing ourselves as superheroes and talking about what makes us special. We looked at emojis and had lots of fun copying the faces in the mirrors!
It was lovely to write down nice things about each other and share them. It made us feel happy to hear the nice things. How did it make you feel?
We also took some time to breathe slowly together. We thought about our 5 senses and took slow, deep breaths. It was so relaxing!
In writing we use our plans to start writing our diary entries. We tried hard to remember lots of the fantastic adjectives and feelings words we had thought of, as well as our diary features.
In maths we learnt about position and direction. We built a Lego maze and used our positional language to direct a toy around the maze. How did you find this task? Did you remember your left and rights?
I will leave you with a joke…
Knock knock
Who's there?
Orange
Orange who?
Orange you going to let me in?
Have a great week everyone! See you soon!