Nyewood CE
Infant School
Smiling, Caring and Learning Together on a Journey with God
Welcome Back!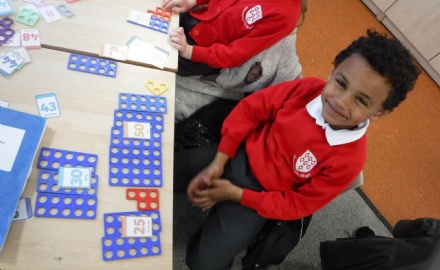 What a fantastic week! It has been so wonderful to be back together as a Nyewood Family this week. We have had lots of fun working together to complete team games, like crossing the ooey, gooey swamp with stepping stones.
We have been using numicon and dienes to make numbers and talked lots about how many tens and ones different numbers have. We used this to help us decide how big or small different numbers are.
On Wellbeing Wednesday we talked about hope and what we hope for the future. Can you remember what you hoped for? Has it happened yet? Are you making steps to work towards it?
We also built our own happy places! Where is your happy place? Why does it make you happy?
In writing we wrote our own stories based on a short film clip. We used all of our writing skills and edited where we needed to.
In PE we have been working on our throwing skills. We talked about how to throw a ball underarm and tested how many times we could throw the ball up in the air and catch it without dropping it.