Nyewood CE
Infant School
Smiling, Caring and Learning Together on a Journey with God
Eye Spy Tadpoles!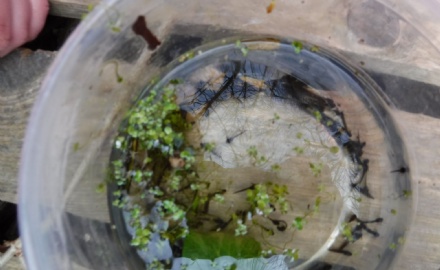 This week during out woodland time we saw tadpoles! It was very exciting to see them all wriggling in the water. Mrs Mitchell scooped some out so we could take a closer look. A few of them had even started to grow their back legs! We also spent some time building a Pinecone Palace for all of the wonderful wildlife that lives there.
During Wellbeing Wednesday we had a virtual visit from a lady called Jules. She talked to us about how surfing helped her. Then she told us about how her and her children started to decorate stones with kind messages on. Then they would leave them out and about to cheer people up. We decorated our own stones. Where have you left yours?
We also played some team games on Wellbeing Wednesday. We thought about how to be a good team player and how to support one another.