Nyewood CE
Infant School
Smiling, Caring and Learning Together on a Journey with God
Our First Trip!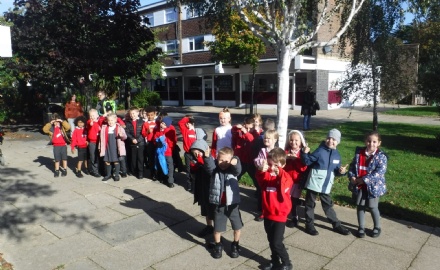 This week was very exciting... We had our first trip!
As a part of geography learning we went for a walk around our local area. We spotted lots of different human geographical features like houses, flats, roads, bus stops, allotments and many more! We walked to the local field and there were some tractors too. We posted a letter when we saw the post box.
We had a lovely surprise. The Fire Station opened their doors and talked to us about their jobs and the fire engines. It was so exciting!
We also collected some data. We counted how many cars passed us in two different places, then we compared these. When we got back to school we put this data into bar charts.
It was a lovely morning. Thank you to all of the helpers that made it possible.