Nyewood CE
Infant School
Smiling, Caring and Learning Together on a Journey with God
Woodland Wednesday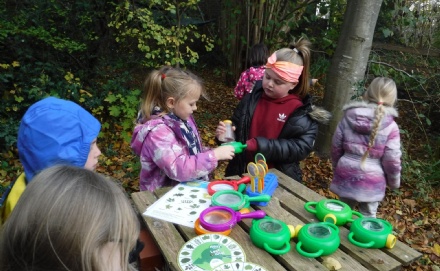 During our woodland session we got to try lots of new experiences. Mrs Merrick gave us a safety talk and then we got to carefully use a saw to chop wood into slices. Then we decorated them. We worked as a team to make dens against the trees using old tree branches. We also identified trees using their leaves.
In maths this week we have been learning about time. We have been learning about says of the week and months of the year. Can you sing the days of the week song? Which month were you born in?
In writing we have been talking about and acting our the Christmas story.