Nyewood CE
Infant School
Smiling, Caring and Learning Together on a Journey with God
Our Nativity and the Countdown to Christmas!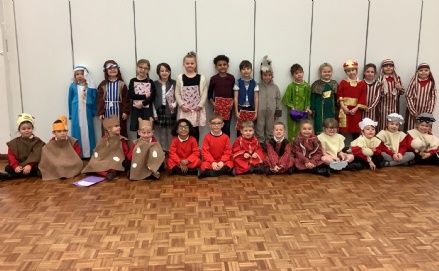 This week we had our Nativity. We hope you enjoyed watching it! We loved learning about the Christmas story. Acting it out really helped us to understand it better. Which character were you? Can you remember their role?
This helped us with our learning in RE where we were retelling the Christmas story to help us with our learning about incarnation.
In maths this week we have been learning about time. We talked about how many minutes are in an hour and what each hand means. We have been reading o'clock and half past times. Some of us even read quarter to and past times!
In writing we have started to look at letters, ready write our own next week. Maybe you could find some letters to look at with your grown-ups at home!