Nyewood CE
Infant School
Smiling, Caring and Learning Together on a Journey with God
What a busy few weeks!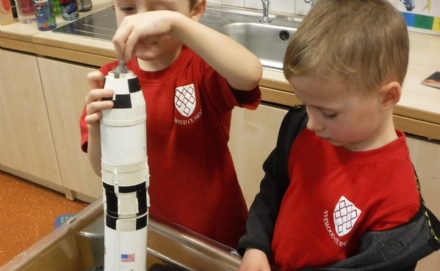 Here in Hawthorn Class we have had a really busy few weeks. We had a very exciting visit from Wonderdome, a pop-up planetarium. We learnt all about our solar system and got to see home of the planets close up. Can you remember any of the names?
We have also borrowed a topic box from The Novium Museum in Chichester. It was full of exciting space things like helmets, spacesuits, parachutes and even a special bottle that made clean water in space!
In maths we have been learning about multiplication and division. We have been drawing arrays to solve these and even started to solve word problems.
In writing we have been planning out own version of the story QPootle 5. We thought about our own endings for the story and labelled them too.
In PSED we have been thinking about how to keep ourselves safe. We sorted different scenarios into safe and unsafe like: taking medicine without an adult, crossing the road, using a chopping knife, touching the oven and lots more.