Nyewood CE
Infant School
Smiling, Caring and Learning Together on a Journey with God
A Busy Week
This week in writing we have been learning our core writing skills. Some of us have been focussing on using capital letters, finger spaces and full stops correctly. Some of us have been extending our sentences by using 'and', 'but' and 'because'. Some of us have been learning how to use apostrophes correctly in contractions and to show possession! We have been very busy!
In maths we have been learning about fractions. We looked at shapes that had been spilt into fractions, then we used this to help us to find fractions of a number.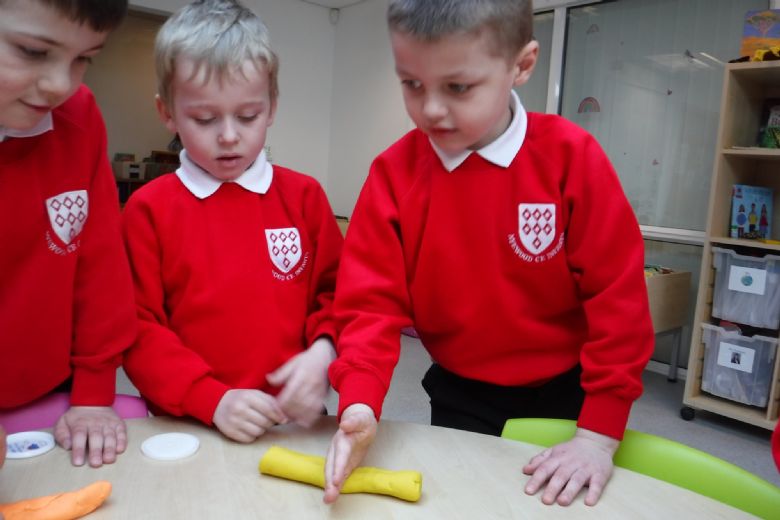 In music we made our own instruments using objects from around the classroom. Then we thought about the type of instrument they would be- strings, wind or percussion.