Nyewood CE
Infant School
Smiling, Caring and Learning Together on a Journey with God
Friday 1st May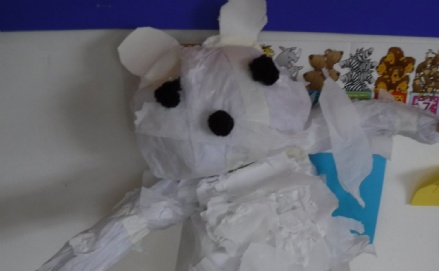 In school yesterday, we continued to talk about the months of the year. We thought about which season each month is in and talked about an event that represents each month, like Easter, Christmas and the summer holidays. We continued with our work on habitats and used junk modelling to make some animal friends for them.
We would like you to start today by getting active, you could do this by running some laps of your garden, dancing to your favourite song or taking part in Joe Wicks P.E lesson.
Reading:
This week in our reading learning we are going to be looking at the Super Six Skill of Questioning.
Can you and your family make up your own questions to see what you remember from the story?
The local library service have provided a link that will give you access to a wide variety of books. So take a look!
Writing:
Today we would like you to have a go at practising your phonics and spelling!
Have a go at some games on the letters and sounds website,
http://www.letters-and-sounds.com/
Mathematics:
Today can you practise counting in 2s, 5s, 10s or challenge yourself with counting in 3s.
Could you go outside and hopscotch in the garden while saying your numbers?
Could you make a target with the number pattern on it, so you have to throw a ball at the numbers?
Topic:
Today's topic learning is art. Can you create an animal pattern, such as cheetah print, tiger stripes or snake skin? You could do this by vegetable printing, or rolling things in playdough, or painting.