Nyewood CE
Infant School
Smiling, Caring and Learning Together on a Journey with God
Tuesday 12th May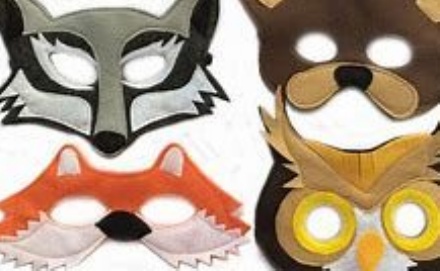 Yesterday at school, the children enjoyed thinking about different animals, and deciding which animal their individual animal project would be on. The children decided that the best way to get thinking about that animal was to make their very own animal masks.
Fitness Challenge: Today can you walk like a monkey? Think about whether they are fast or slow, or do you have to make your body big or small?
Today can you remember what your favourite animal was, what did you find out yesterday? Today can you think about how you are going to present the information you have found out? You can start this today.
While you are gathering your information, make sure you think about what the animal looks like, what it is known as, what it eats, where it comes from, what its babies are called, what it needs to survive. Can you think of anything else you can find about your animal?
You could record what you want to find out in a 'mind map' and then as you find out the answers you could record these next to the original questions.
Today could you create your animal; you could do this using playdough, paint, collage, an ipad etc... Perhaps you would even like to make a mask of your animal, thinking about its colours and textures.