Nyewood CE
Infant School
Smiling, Caring and Learning Together on a Journey with God
One small step for man, one giant leap for mankind.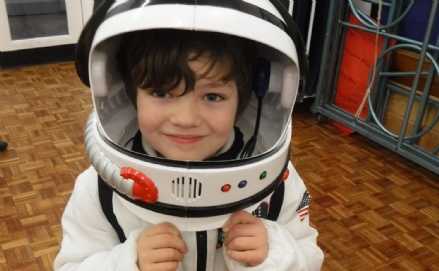 We had an exciting visitor this week, who came to teach us all about space!
On Wednesday, Olivia from The Novium Museum in Chichester came to talk to us about life aboard the international space station (ISS). We got to try on spacesuits to make us feel like real astronauts, we experimented with a hair dryer to understand how gravity works and saw how a life saver machine is used to provide water to the astronauts.
In history, we learnt about the first moon landing that happened in 1969. We were very excited to learn about Neil Armstrong and his trip up to the moon. We made timelines about his journey, so see if we can share some facts with you at home!
In English, we started our new text. It is called Q-Pootle-5, and is all about a small green alien who crashes into Earth on his way to a moon party. We have started to plan our own stories, by designing and writing about our very own aliens.
Notes:
Hazel Class will have PE on a Tuesday and Thursday this year.
On Wednesday 22nd January, we will have Woodland Wednesday, so don't forget your wellies and sensible, warm clothing!