Nyewood CE
Infant School
Smiling, Caring and Learning Together on a Journey with God
Sending Smiles :)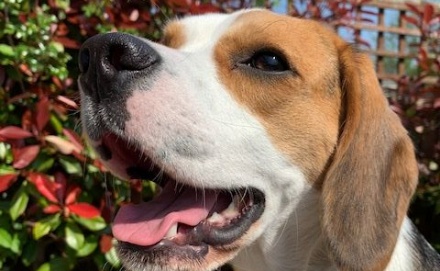 Hello we hope you are all enjoying the last few days of your Easter holidays!
I hope you are all enjoying the sunshine as much as me and my puppy Winnie are! I have been busy doing my work in the garden and Winnie has been trying to help me out. In the mornings I have been joining in with the Joe Wicks workouts and I am really enjoying drawing with Rob each week! On Tuesday it was my sister's birthday so we made her a nice afternoon tea and played some board games. We also ate lots of yummy cake!
I miss you all lots but I am pleased we are all safe and well. I really love seeing all of the pictures of you doing work and having fun! Hopefully we will all be back as the Nyewood family soon.
Miss Holmes xx
Hello, Mrs Thompson here! I hope you are all keeping safe and well. Over the Easter holidays I have been in the garden at home enjoying the lovely sunshine and playing lots of table tennis with my son…sometimes I even win! I have also been busy cooking a few cakes and cookies…yummy!
At school, we really had fun outside digging, weeding and planting seeds in the flowerbeds outside Chestnut Class. When you all come back to school, you will see the fantastic scarecrows we have made!
I am so pleased to see all the photos of the fantastic learning you are doing at home, keep up the good work! I am missing working with my reading groups and look forward to us all being together again soon.