Nyewood CE
Infant School
Smiling, Caring and Learning Together on a Journey with God
One more One Less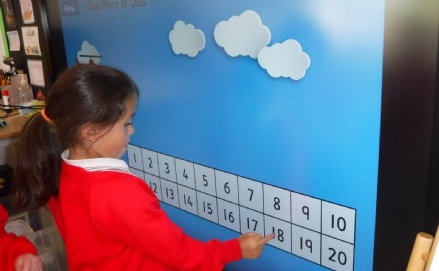 The weeks are flying past and we are already in our third week of school!
In Hazel Class this week, we picked our worship councillors and school councillors. This year they are Isabella, Szymon, Amber and Luther. They are really excited and we look forward to hearing what they bring back to class.
In writing this week we have been working hard to create a sentence using a capital letter and a full stop. We also learnt that capital letters must be used for names and for an I when it is by itself. We really impressed Miss Holmes on Thursday and have all made great progress since the first week already!
In mathematics, we have been thinking about one more and one less than any given number, we have been using number lines and number squares to help us! We then met snappy the crocodile who likes to eat big numbers! He taught us the more than and less than signs.