Nyewood CE
Infant School
Smiling, Caring and Learning Together on a Journey with God
We found a frog in the tomatoes!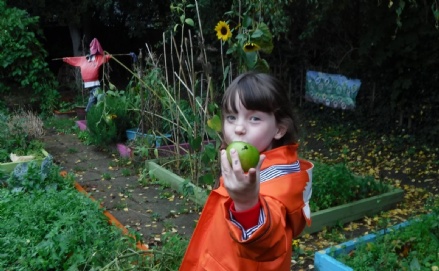 This week it was Hazel classes turn to work on the vegetable patches!
On Thursday and Friday we went out to the vegetable patches to have a tidy up. Lots of plants were becoming overgrown or taken over by weeds. We spent some time picking tomatoes, even those that are not ripe as we wanted to save them from the wintery weather that is arriving. While in the tomatoes patch, we were joined by a slimy, jumping friend... a FROG! We watched him quietly before he bounced back to the pond.
In maths this week, we moved onto subtraction and have been using our tens and ones grids to help us solve number sentences. On Wednesday we enjoyed completing independent learning in maths, we created our own number sentences using dice and dominoes, ordered number beads on a string and measured different items around the classroom.