Nyewood CE
Infant School
Smiling, Caring and Learning Together on a Journey with God
Fires and fantatsic finish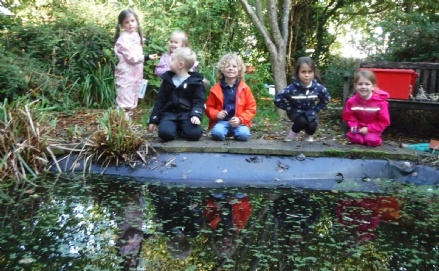 We have had a super fun-filled week in Hazel class.
On Wednesday it was our outdoor learning session. We took turns to have a go at fire lighting, we used a shell filled with tumble dryer fluff to help us start our fires. We were really excited by this!
We also explored the conservation area and came across lots of different bug and creatures, which we looked at through magnifying glasses. We dug our way through tunnels in the plants and trees and we had a good look in the newly cleared pond!
On Thursday, it was our fantastic finish for our topic 'all about me'. We spent the morning rehearsing for a talent show. We then created posters, banners, flags and bunting to decorate the hall. Then in the afternoon we performed to each other and WOW are we talented in Hazel Class!!
We had dancers, gymnasts, joke tellers, jugglers and much more!!