Nyewood CE
Infant School
Smiling, Caring and Learning Together on a Journey with God
What shapes can you see?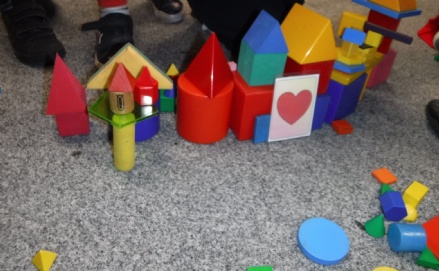 This week in maths we have been learning about 2D and 3D shapes.
We have had fun making shape pictures, we used the 2D and 3D shapes to make towns, castles, rockets and even burgers! We have been learning the names of our shapes and talking about the properties. We can now confidently talk about how many sides, faces and corners a shape has.
In writing this week we have been planning our very own stories using The Story Machine as inspiration, we made story mountains to help us plan our stories. We have designed our very own machines some that can make patterns, some that write music and even machines that number sentences!
We are looking forward to being authors next week and writing our stories.
Reminder
Next week...
Thursday 26th November - Fantastic Finish fairytale fancy dress
Friday 27th- Non-uniform day