Nyewood CE
Infant School
Smiling, Caring and Learning Together on a Journey with God
Angus rides the goods train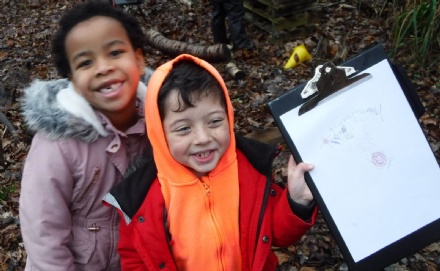 I am so pleased to hear about your amazing learning this week. Keep up all of your hard work!!! Miss Holmes has read us our new focus text 'Angus rides the goods train'. I really enjoyed this story and loved the different pictures. My favourite part was when Angus stopped the train, so he could go back and share all of the goods with the people he met along the way. Which was your favourite part?
We spent an afternoon using the laptops to research what we wanted to find out more about. My group focused on cars and aeroplanes. What interesting facts did you find out?
English this week has been really fun learning about the past/present tense. It made us all think really hard!!! I really hope that you've all had a good week learning at home. Please help all of your grown ups at home as much as possible. Remember it's new to them as well.
Let us all know what new thing you've learnt this week.
From Mrs Conway :)
Riddle
Even though it is not a house
It has mirrors and windows
It even has seats, a roof and four doors
What am I?