Nyewood CE
Infant School
Smiling, Caring and Learning Together on a Journey with God
We love the outdoors!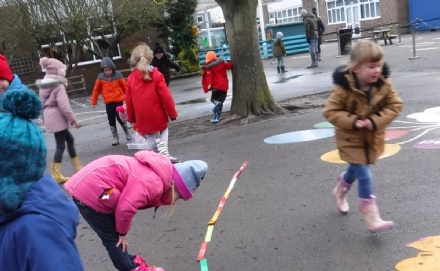 Hooray! We have made it through another week.
It has been lovely to see all the work that has been sent in from home, we have been printing it off and sticking them into your books.
Well done everyone, it has been a real team effort and you must be really proud of yourselves.
I know that all the children in school have been working really hard on their describing words and fractions.
We looked at what a diary was, then how you may use time and past tense words when writing in one.
Do you have a dairy? What kind of things do you write in it?
I miss all your smiling faces and hope to see you all soon but until then, have a lovely weekend.
From Mrs Newman J
Riddle Time
What has hands and a face but can not hold anything or smile?